London attack 'terrorist incident'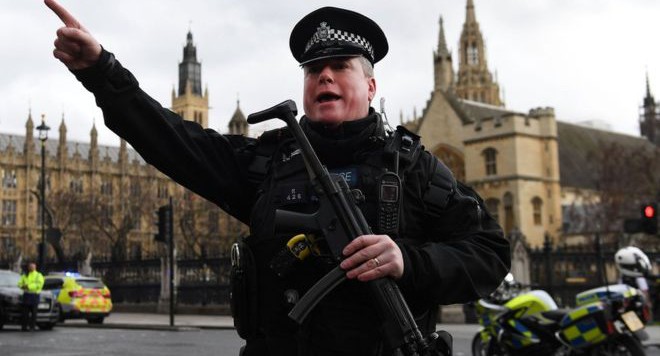 Police are at a "terrorist incident" at the Palace of Westminster and Westminster Bridge where four people, including a police officer and an attacker, have died and 20 others have been injured.
-People injured on the nearby bridge were helped from the scene by the emergency services. Some had 'catastrophic' injuries.
-Emergency services sealed off the area just after 14:40 GMT after an officer was killed and their attacker shot by armed police inside the gates.
To the Left armed police looked after visitors inside as Parliament was suspended and the site went into lockdown.
Tourists and Londoners were caught up as roads were closed.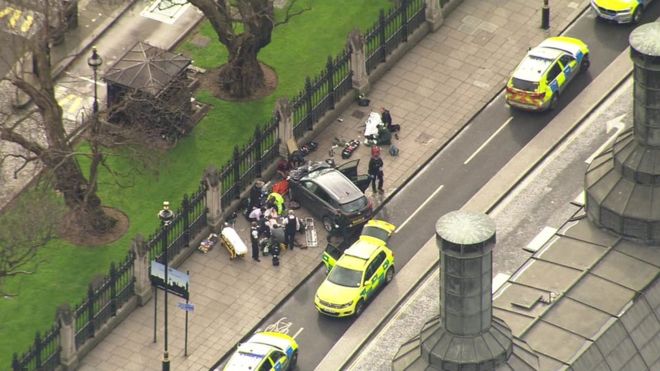 Ambulance crews were treating people on Westminster Bridge and on the road down to Parliament Square after a car hit pedestrians, killing two people.
Souce BBC-News